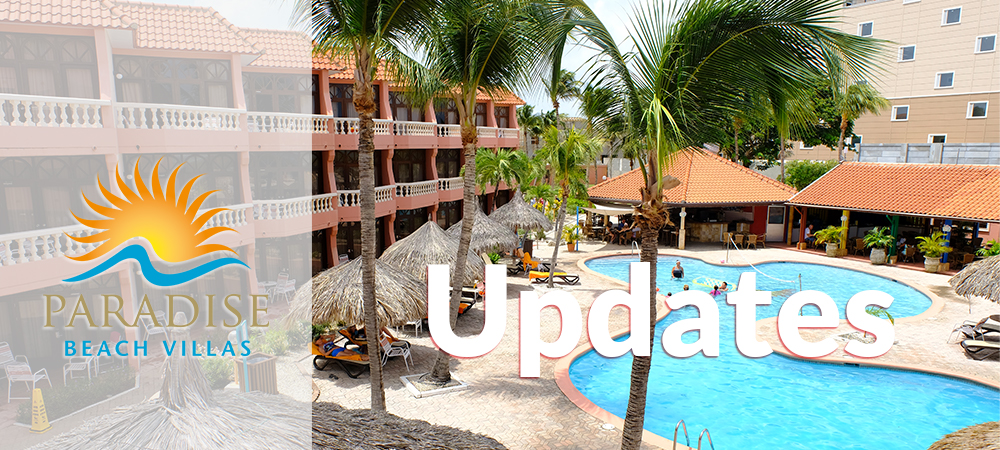 As we continue to navigate these difficult times, it is important that we pause to unselfishly appreciate our past good fortune, work on improving our present situation while we anticipate a positive change in our future fortunes.
From your entire Paradise team, we extend a simple, sincere and warm "Masha danki" to those of our loyal members who have been patient, understanding, supportive and encouraging. It means a lot to us and this video is just a small expression of these sentiments.
While we await critical additional information from our Government related to travel from the USA into Aruba, we ask you:
Visit our website – www.paradisebeachvillas-aruba.com – and, if you have not done so as yet, please familiarize yourself with the main new procedures at the Resort as explained in the Updates section posted on June 19th 2020.
In connection with these new procedures, we have added a "Pre-check in" which is accessible on the main page. We recommend that you complete at least forty-eight (48) hours prior to arrival so that your check-in time at the Resort is minimized.
Here is a link that has information on travel to Aruba – https://www.aruba.com/us/safe-travels-to-aruba.
Medical insurance coverage is now required to enter Aruba. This is vitally important so please visit the page:  https://www.arubavisitorsinsurance.com for information.
If you have any queries or concerns, please contact  support@aruba.com
We also ask you to familiarize yourself with what your state at home will need you to do once you return from Aruba. This is also vitally important.
Stay safe and healthy, let us know if we can assist further – and remember to click on this link Paradise Beach Villas YOUTUBE CHANNEL for a small token of our appreciation as we wait to welcome you back to Paradise.
Keep checking our website and we look forward to seeing you soon again!