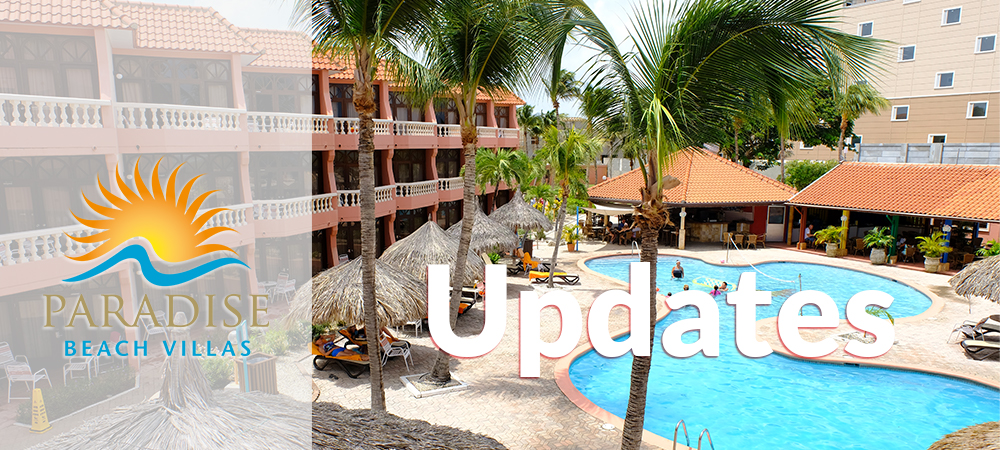 Dear Members
It is hard to believe that the first quarter of 2021 is already over and simultaneously it has been one (1) year since COVID-19 reared its ugly head, changed our lives and is still wreaking havoc through its mutations. The priority continues to continue the established protocols and stay as safe as you possibly can in these extremely trying and still uncertain circumstances. On the island, efforts to try to control COVID-19 continue even as mutations develop and www.aruba.com/us shares a wealth of information – including issues related international travel – which you may find useful.
Occupancy at the Resort for the High Season is just over 50% which is the norm for the timeshare Resorts in Aruba. This nearly doubles what the transient Resorts are experiencing and we sincerely thank the loyal members for their continued support.
Politics
The latest political news on the island is that the present political coalition has collapsed which effectively means that within ninety (90) days, we will have to call a general election to choose a new Government. Once again, we will keep you updated on significant developments as they come to light.
Room renovations
At the Resort, as reported earlier, we are still in the planning stages of the Phase 1 second floor renovations which we will undertake this summer. We will advise you further when plans are more concrete.
Reminder to redeem weeks
For members from week #11 to week #27 in 2020, whose travel plans were curtailed because Aruba was closed to visitors, we were able to offer up to 2023. There was a total of approximately 1800 weeks involved and up to the present moment less than 100 weeks are confirmed for redemption. We encourage you to contact the Resort about redeeming your week as soon as possible to get rid of the backlog.
Members' secure section the website
As promised, we were able to create a secure section on our website accessible only by our members where specific Resort information will be posted. The system is up and running but as is normal with such projects, some issues still are being addressed. We thank you for your patience as we continue to finetune this feature.
Foundation Board
The return of ballots to fill impending vacancies on the Foundation Board have started to come in and we will share relevant information with the shareholders as per the schedule.
Reminders
Starting last month, we increased the number of our social media posts. We encourage you to view them and keep current with Resort activities.
Please pay your maintenance fees on time – due date for 2021 was December 31st 2020 – to ensure the financial health of the Resort. Should you have any queries or need assistance, please contact [email protected]
Please let us know whether you will be coming to the Resort or not. In the current situation, this is imperative our effective planning for Resort operations and more especially as we undertake the renovations of the Phase 1 second floor which was mentioned earlier.
Finally, from April 2021, this monthly post and other significant Resort developments will be in the Members only section of the website.
Regards from the entire Paradise team, stay safe and we look forward to hearing from you.