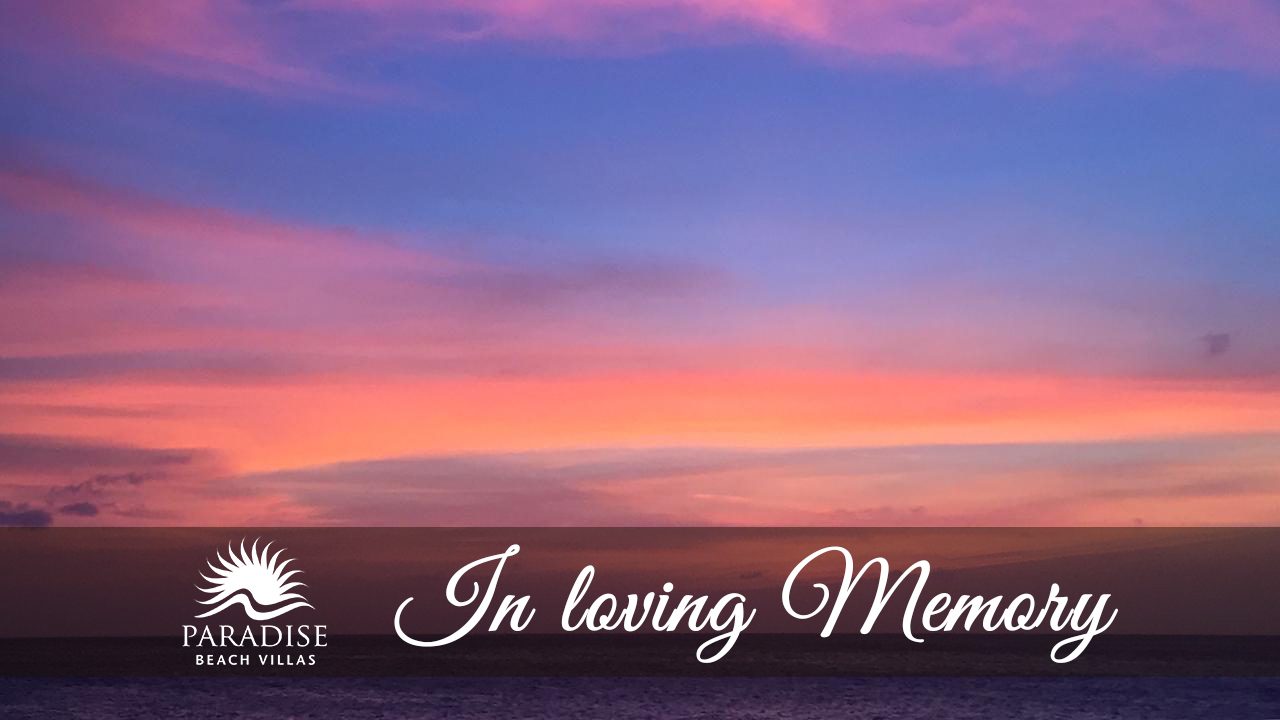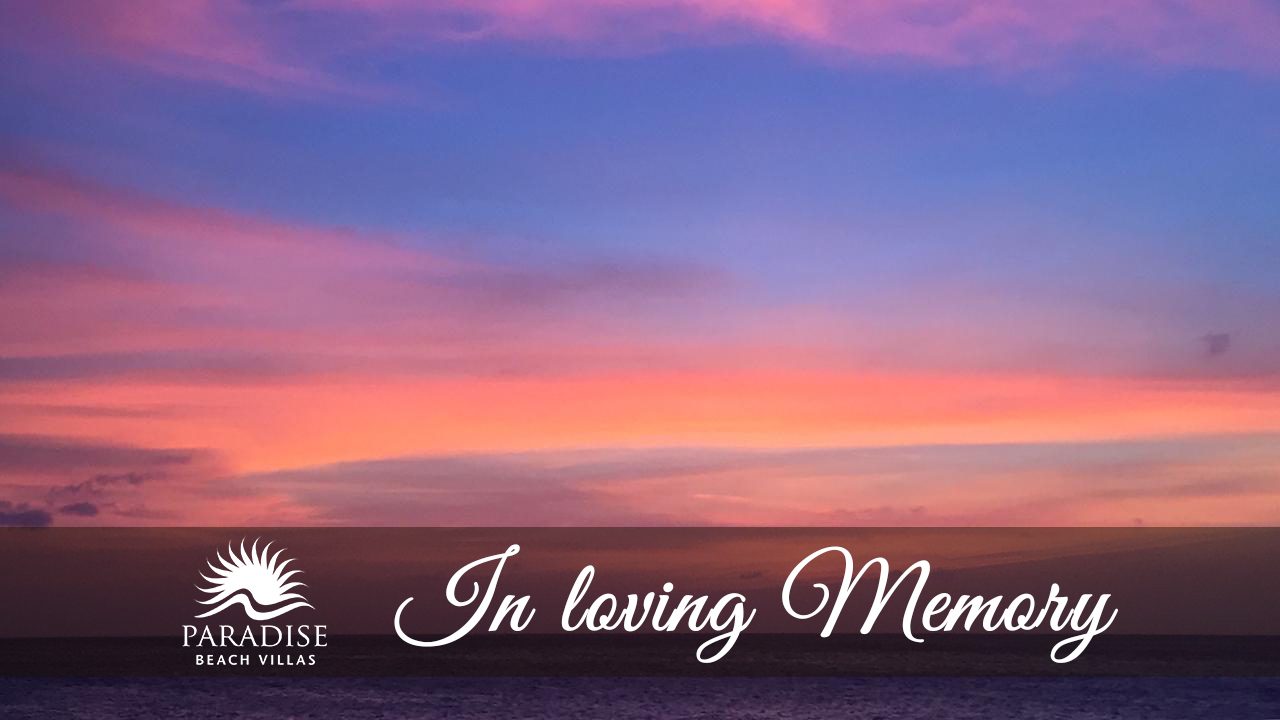 To the beloved of our loyal members whose lives were claimed by the deadly COVID-19 virus and who have moved on to their Heavenly Paradise, please accept our deepest condolences at this difficult period and while share your grief over the lives that have departed, we smile at the rich memories they have left us. May they enjoy Peaceful repose from their earthly sojourn.
Ron Durante, April 6th 2020
Joe Dickman, April 9th 2020
Don Myers, November 11th 2020
Dear members,  
It is with profound sadness that we share with you the passing of Don Myers who  succumbed to complications related to COVID-19 on November 11th 2020. The Myers family have been members since the inception – they are among the original shareholders – and while on vacation, their love for the employees, their quiet humour and loyal support were always on display.  At the Resort, we very much appreciated these qualities and they will be missed. 
 To all Don's family and loved ones, we extend our deepest condolences and send some Aruban warmth to help them through this difficult period. 
 May he continue to rest in peace.