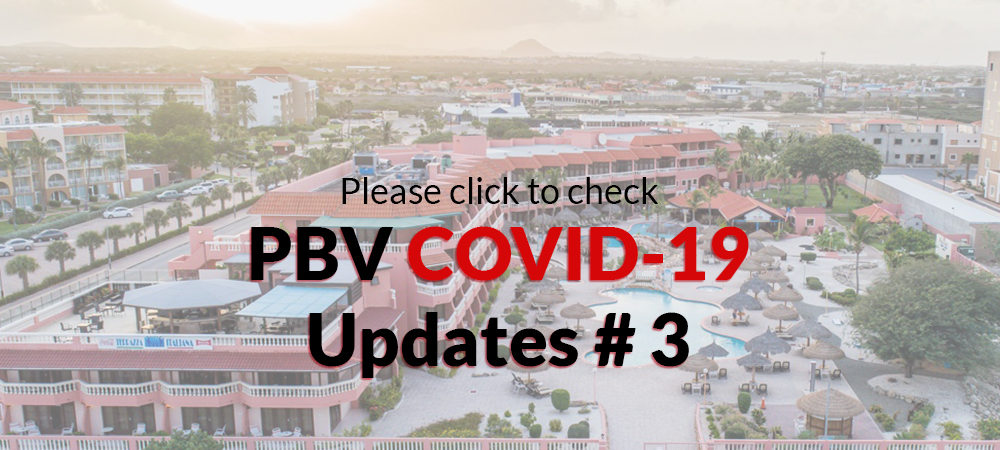 Dear Members,
Paradise Beach Villas, is a sold-out Resort – meaning that 90% of our inventory has been already sold on a fixed week / fixed unit basis. We have always prided ourselves in being honest with our loyal members and we feel it is appropriate to share the challenges we are facing in reaching a speedy resolution to the COVID-19 pandemic. This pandemic was not your fault, neither was it ours. We do not know how long it will last but we know that the effects will be far-reaching, long-lasting and catastrophic and we also know that we can resolve it TOGETHER. Most of the members who have contacted us have been patient and understanding while a few members have been belligerent and demanding an immediate solution. This latter approach is not going to work and we sincerely thank those members who understand the issue at hand and who are willing to work with us in the present circumstances. The following explanations are offered to provide the background against which we have to make our decisions for the continued health of the Resort and for all of our nearly 2000 members.
The main concern we have heard up to this point is what will happen to my week(s) if I am not able to travel to Aruba? Because of the enormity of the challenge, we have been dealing specifically with the members whose weeks have been directly affected as a result of the travel ban imposed on flights to Aruba but, recently, members who own weeks as late in the year as September are wanting to switch their week(s) internally and this only applies more pressure to an already difficult situation as explained later. We ask all to be patient as we work to reach a solution that is achievable.
We have responded that we are working on a solution to try to not to have you lose your week(s) but it comes at a price that you should be aware of.
Switch my week internally
In this option, 99% of any weeks switched or banked internally can only be redeemed in the summer months since we have almost no available inventory in the winter. The travel ban as a result of COVID-19 started affecting us in week #11 – in the High Season – and therefore, the possibility of adding an additional week to your existing inventory in the winter is effectively NIL.
With only the summer weeks to play with, we have to juggle between 1) our members who own at that time, 2) the other accommodation commitments that we have at that time – and 3) any switched weeks that we have to redeem. Our maintenance fees (which currently rank among the lowest 25% category on the island) are subsidized by additional revenues we receive: concessionaire income, energy surcharge, administration fees, Food and Beverage revenues, Sales income – and by far the highest contributor – rental income. We have been able to negotiate guaranteed rental agreements for some of our inventory in the summer and we also get most of our hotel room rentals at this time of the year. From the above list of revenue contributors, the financial contribution of rental revenue alone accounts for approximately $300,000 annually that we will forego to accommodate the redemption of internally switched weeks. This is a significant financial boost – accounting for approximately 9% of the maintenance fees – which would have to be recouped via an increase in the maintenance fee.
Deposit the week(s) with Interval International (I.I.)
Many of our members come back to Paradise every year and therefore, saw no need to be members of I.I. Therefore, the ability to deposit week(s) with I.I. – which is only for I.I. members – is available for only about 25% of our members. Bear in mind I.I. does not and cannot guarantee a return to Paradise Beach Villas as a Resort of choice or Aruba as a destination but, at least the week is not lost and can be redeemed in another vacation destination selected by the member. However, since Paradise is the home Resort of the I.I. member initiating the deposit request, the Resort has to offer a room in exchange for this deposit. We share this with you because even though I.I. members may choose to deposit their week(s) with I.I., it still has implications on our available inventory.
Return the maintenance fees
This is not a feasible option since as explained earlier 1) the maintenance fees do not cover all the expenses of the Resort; 2) there are fixed costs that still need to be paid; 3) a portion of the maintenance fees cover the capital expenses which is a reserve set up for large capital projects apart from the operational costs.
We have laid out the background against which we are working so you can appreciate the rationale we are faced with as we try to reach a resolution that will not endanger the Resort financially or increase the maintenance fees to the point where we have numerous foreclosures. We have 80 rooms and if we have to internally bank or switch every week that should have been occupied, if we conservatively estimate a lifting of the travel ban by the end of June 2020, we would have to redeem approximately 900 weeks. The more weeks we redeem, the less inventory we have to generate rental income to help keep the maintenance fees as low as we possibly can. Hence our decision to suspend the internal switching under the conditions of our March 16th 2020 memo in order to revisit this issue.
We have included some pictures and a short video clip of the desperate circumstances to share with you – which are pretty much very similar to most of you – our Management and staff are facing pay cuts; your beloved Resort and the Aruba as a whole is struggling and even though some of our own members have been negatively affected, in the midst of all this, here are some comments from some of our very concerned members:
"Many of us want to help, but feel helpless …… Question, can a GoFundMe, be set up for PBV employees, for PBV Timeshare owners to help our Aruban friends & family?" BD
"I have enjoyed many years at Paradise Beach Villas and hopefully we will have many more. To give up one visit in the interest of not jeopardizing our beloved Resort is well worth it and I am prepared to forego use of my week this year to assist." AR
"We are saddened by the situation worldwide, the Resort and Aruba which depends so much on tourism. Because of the travel regulations, we will probably not be able to use our week this year. Use our maintenance fees to keep the Resort afloat and we will see you next year. Please keep us updated. We are concerned and wish you well until we meet again." SG
"I have multiple weeks. I will be happy to relinquish some of them to assist. Let me know how we can arrange this." FS
While we tackle the "business" side of things, we cannot forget the "human" aspect and, in the Spirit of Paradise, let us spare a moment for some of our members who may have lost loved ones during this time. We ask you too to join the Board, Management and staff in extending deepest condolences and we hope that Aruba and Paradise Beach Villas provide a bright spark during these difficult times.
We sincerely thank those members who are patient, understanding and willing to work with us in the present circumstances. With your assistance and support over the past 25 years, we have successfully emerged from difficulties and we look forward to your continued cooperation and patience in working with us towards a viable solution in this situation. Bianca is well known to our members – since she has been here since the beginning – and is personally handling this situation. Please contact her via email at bianca@paradisebeach.aw so we can advise you of the workable options and you can also share with her how you are willing to assist us in these circumstances.
Masha danki in advance for your efforts. We have done it before and we will do it again together.
The Board and Management.